Expanding IDF Cooling Capacity to Protect School Equipment
Overview
At the University of Illinois Chicago (UIC), temperatures in rooms housing computer equipment were well above acceptable levels. This was due to the shortcomings of their Independent Distribution Frame (IDF) room's cooling system. The system needed to be updated to provide sufficient cooling power to protect the computer equipment and meet the university's needs.
Background
The University of Illinois Chicago (UIC) is the largest university in the Chicago metropolitan area with more than 33,000 students enrolled in 16 colleges and over 6,000 staff members. It is a research university and the amount of processing power and activity in this environment is very high. In order to keep operations running smoothly, they needed a cooling system they could rely on.
Challenge
The main issue UIC faced was high temperatures in its IDF rooms, which were affecting their computer equipment. With testing, ThermFlo was able to determine UIC's current total cooling capacity for the IDF rooms was 12 tons. ThermFlo then evaluated UIC's cooling requirements, which found that the university needed 16 tons to meet their current needs. The primary obstacle in this situation was space. The IDF rooms had no additional space to add AC equipment inside, and no adjacent areas to build an additional IDF room. The final challenge was keeping all the equipment running during the replacement/upgrade process. Additionally, ThermFlo needed to provide a solution that allowed for enough cooling capacity so that the university could safely add more computer equipment in the future.
Results
Working with UIC, ThermFlo led a design plan to change out their cooling units. Eight of their 1.5-ton Data Mate (DX) units (62" wide) were exchanged for 8 new Vertiv Data Mate (DX) 3-ton chilled water units (64" wide) in a setup that fits in the old space but doubled the cooling capacity, providing superior cooling. ThermFlo's strategy to provide this advanced cooling capacity called for a pair of chilled water pumps and a 30-ton air-cooled chiller. Since there was no additional room inside, ThermFlo added these units to the roof. The units were connected to the glycol risers, converting the system to chilled water risers. This setup also included containment pans beneath the pumps and electrical wiring. During the project, ThermFlo used eight temporary cooling units during the downtime. They also connected to the base building main chiller loop for emergency redundancy and used the existing dry cooler for a winter-side economizer.
Download Case Study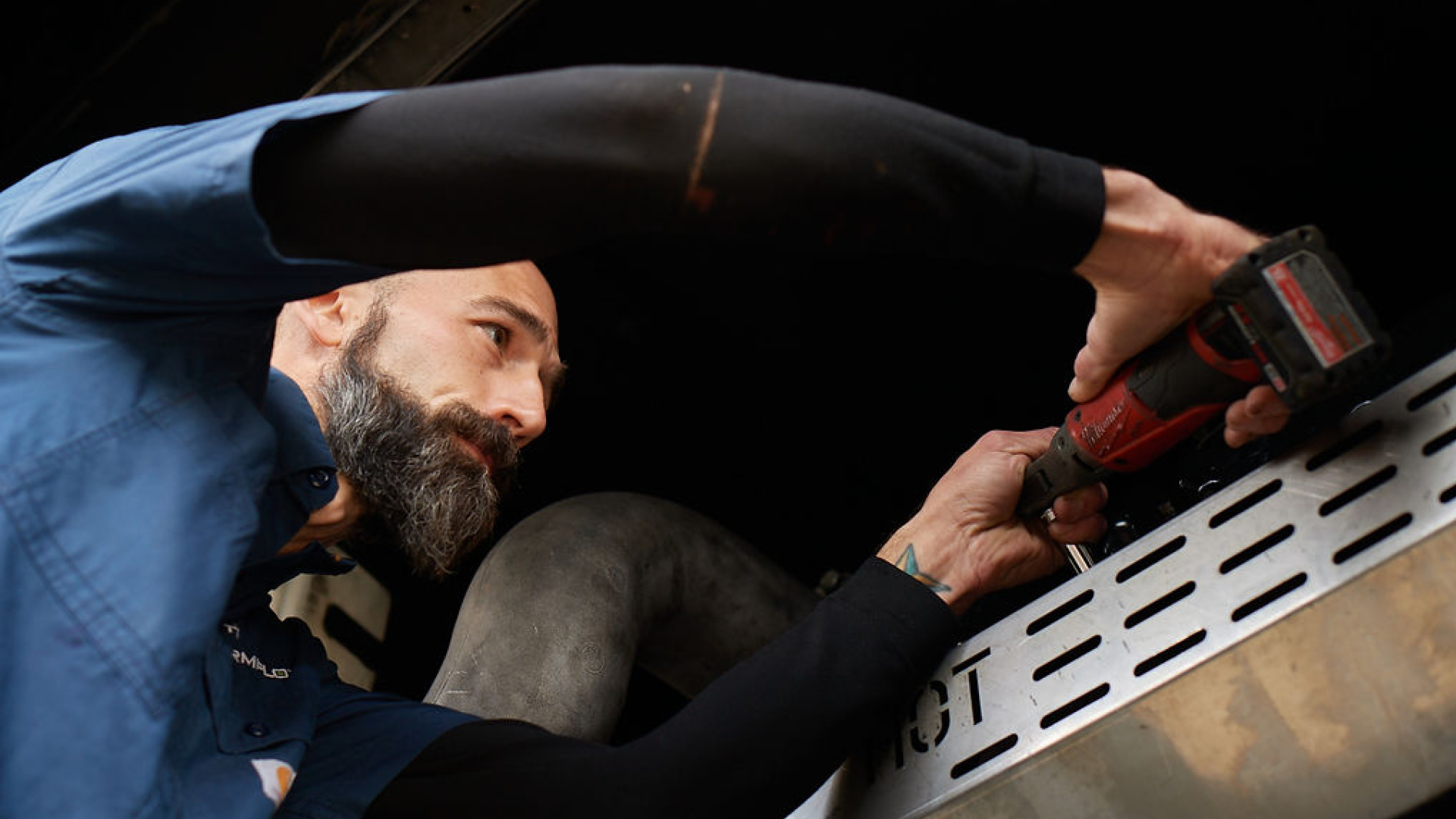 Ready to partner with Thermflo for 100% reliability?
Contact Us